November 2012
Bygrave Parish Council received the following thank you letter in response to the bus shelter windows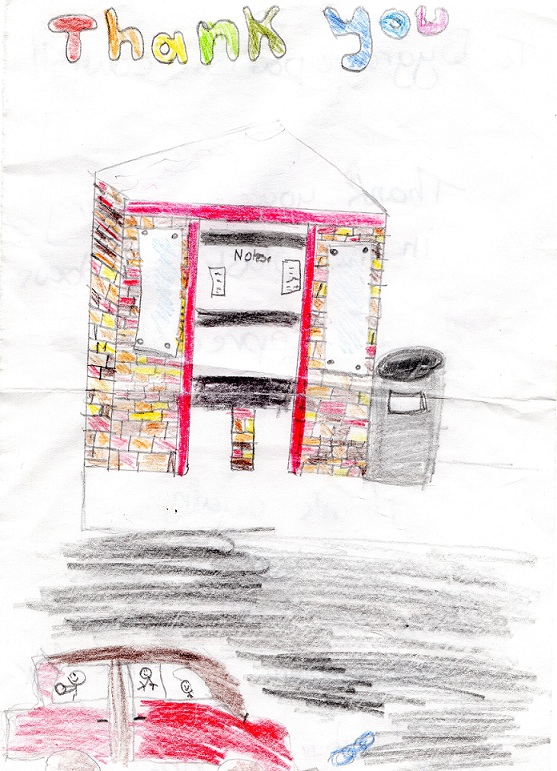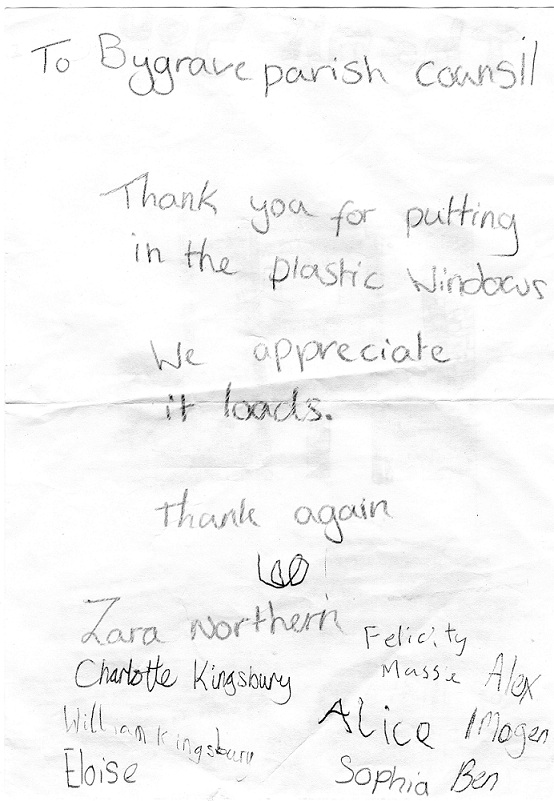 September 2012
MONEY FOR PROJECTS
There is money potentially available for projects that are of benefit to the local community. If you have any suggestions, please contact the clerk.
August 2012
BUS SHELTER
In response to the request from the children of Upper Bygrave who have stated that they get very wet and cold when waiting for the school bus, Bygrave Parish Council have installed weather protection to the side windows of the front elevation of the bus shelter
APRIL 2012
ROAD CLOSURE
The Parish Council have not had prior notice of the proposed road closure in Bygrave. We are in the process of contacting Herts County Council to obtain clarification of actual dates and arrangements being proposed. As soon as information becomes available this will be posted on this page.
Notice of Financial Year End

Click HERE to view
Speed initiative
We are in consultation with the local police to improve the current speed monitoring in the upper and lower villages. This is an initiative being trialled by Hertfordshire Police and a number of villages have taken up the FREE offer of use of specialist equipment.
There will need to be a minimum of three volunteers from each location who will need to agree to be vetted by the force before being trained to use the equipment. If you would care to contact us with an email address we will contact you again once we have more details and dates etc from Royston Police Station.
Click HERE to visit related information on the Herts Police webSite.
The Queens Diamond Jubilee
We are investigating in conjunction with the Parish Church the planting of some trees in and around the village to mark the Queens Diamond Jubilee year. We are going to approach the Woodland Trust or similar organisation to obtain species specific to our location. As part of the process the tiding up of the triangle by the church entrance and verges around the village will also be addressed.